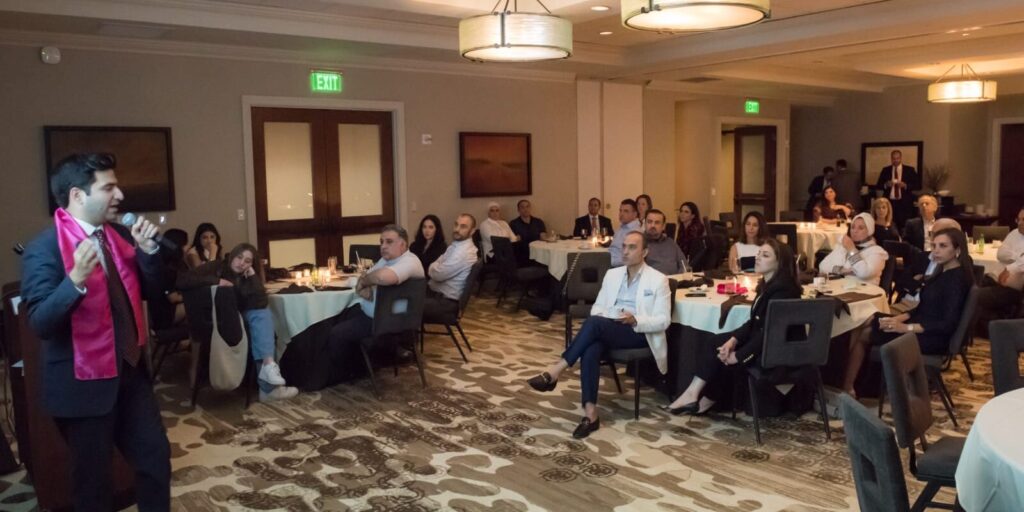 As a part of Mariam Foundation's tour in the United States, NAAMA Hosted Mariam Foundation and its CEO Mohammad Hamed. CEO and founder Mohammad Hamed showcased Mariam Foundation's work to a wide audience of medical doctors. Coming to listen to Mariam Foundation's story and its work in battling cancer, they highly praised Mariam's work and journey , citing a its huge impact on cancer patients lives.
We would like to thank NAAMA's director Dr. Imad Sabbagh who made this evening possible, shedding a light on Mariam Foundation's work in front of many medical professionals. Thanks to Friends of Mariam and its board members for their support and professional work in making this evening a success. This evening was just the start of many events and conferences for Mariam Foundation across the United States.
Stay Tuned for the rest of Mohammad Hamed's tour in the United States,bringing to the front line Mariam Foundation's journey.
Donate now to Friends of Mariam and help us save lives! Click here to donate